The State of B2B Lead Generation
We surveyed a few hundred B2B lead buyers and asked them a boatload of questions about lead sources, technology and more. See what we found.
Want to share this graphic on your own site? Grab the code below.
Get more details and analysis of our survey results in our State of B2B Lead Gen white paper.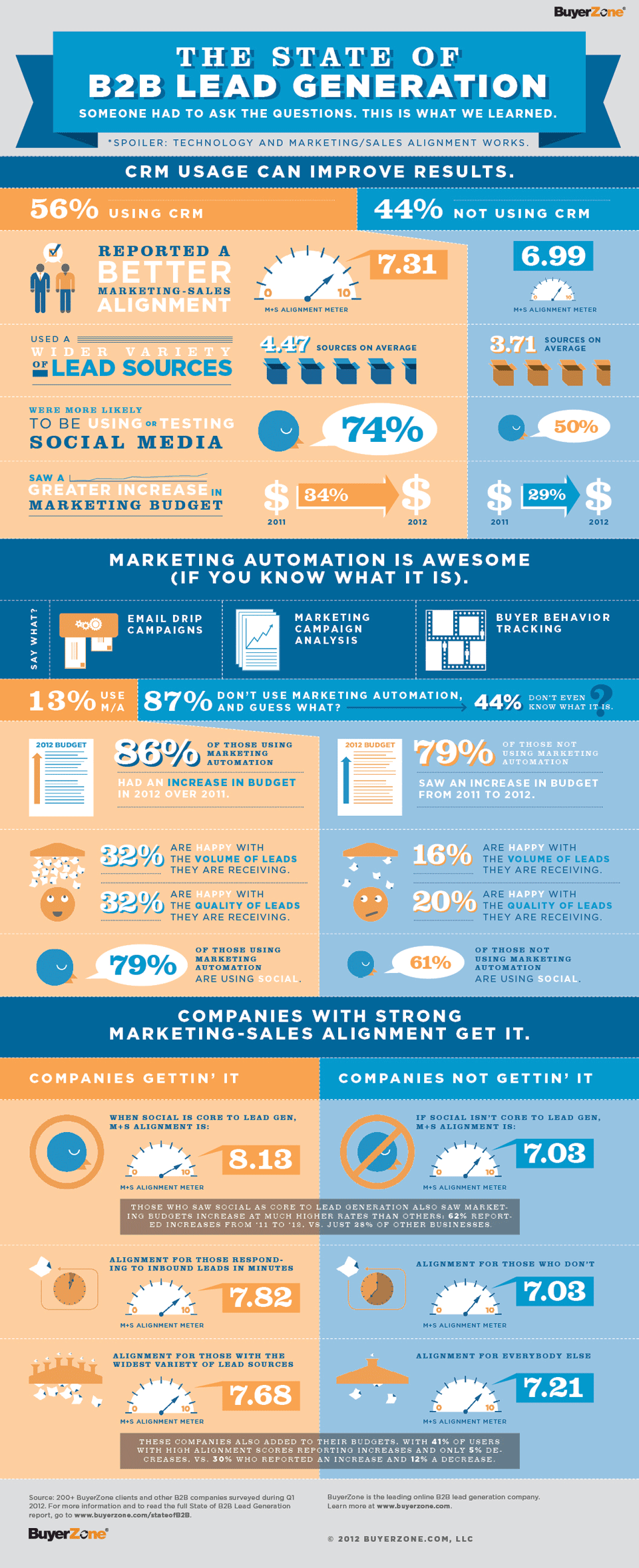 To add this infographic to your site or blog, just copy and paste this code into your editor:

Feel free to reuse! This State of B2B Lead Gen infographic is licensed under a Creative Commons Attribution-ShareAlike 3.0 Unported License.